MiR test
What if we could predict early risk of cancer?
As of March 31, 2023, the ongoing MiR test breast cancer has been discontinued.
*With this, all mia tests will be discontinued.
See below for details on discontinuation.
https://www.mirtel.co.jp/2183/
https://www.mirtel.co.jp/2439/
---
Why is early detection so important?
Cancer was previously considered to be an incurable disease. Now, it may be possible to prevent the disease from progressing too far by early detection. Around 90% of patients without metastasis are still living 5 years after detection. In addition, although Alzheimer type dementia cannot be cured completely, it is possible to slow its progress by taking preventive measures from the early stages. It is important to aid disease prevention by regularly undergoing tests even when there are no subjective symptoms.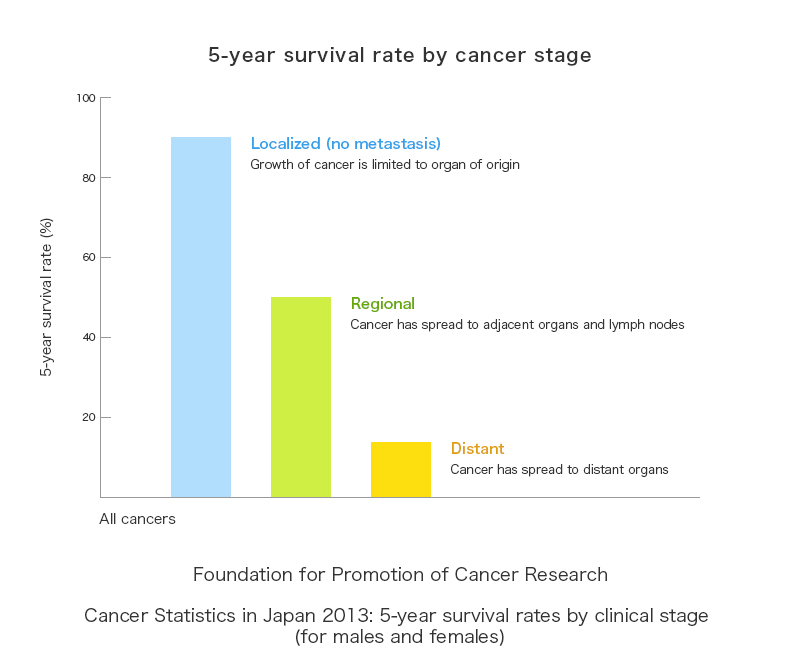 Characteristics of MiR test
The MiR test, which is designed for early discovery of diseases, detects disease-specific factors released from each organ (microRNAs, etc.). When a disease develops, the affected cells secrete small granular fragments which contain microRNAs.
It is possible to discover diseases such as cancer and Alzheimer type dementia at an early stage by detecting the microRNA specific to the relevant disease and measuring the variations in its value. (Detection of microRNA is effective for early discovery of cancer because its level increases from an early stage, but its quantitative value does not reflect the stage of cancer.)
Differences from existing tests
A benefit of the MiR test is that it involves only taking a blood sample, resulting in a lower burden on the patient than other existing tests. In addition, potential diseases can be detected at the level of "Stage 0" or gray-zone that cannot be confirmed by imaging. This test especially demonstrates its strength in the case of breast cancer, which is considered to be curable if detected at an early stage, and pancreatic cancer, which is difficult to detect and progresses rapidly. Going one step ahead of conventional early detection not only extends the range of available treatment methods/drug therapies and leads to higher probability of a complete cure, but also slows the progress of diseases such as Alzheimer type dementia which, once developed, cannot be completely cured. Even in patients with a high-risk of diseases, it is possible to prevent development of diseases by enhancing immunity and improving diet, etc.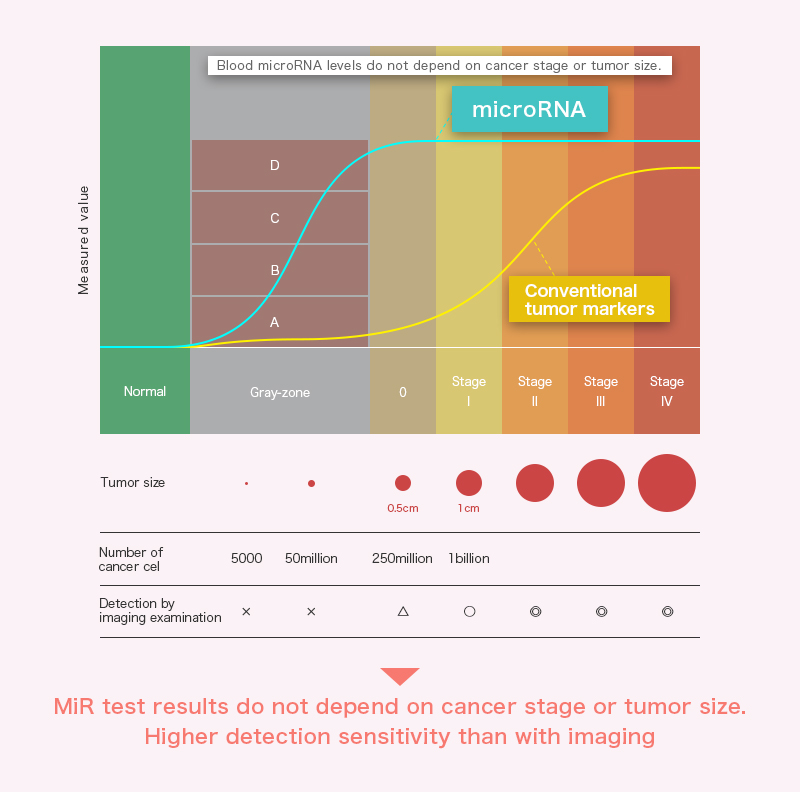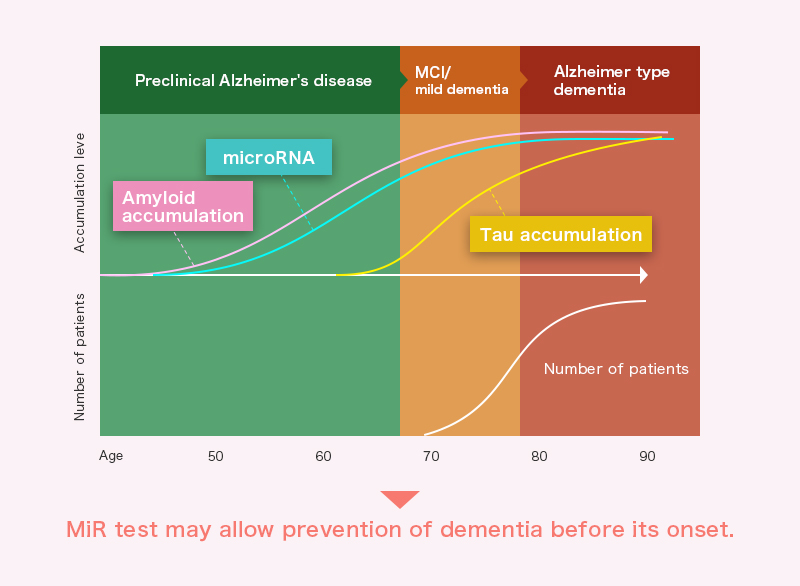 Diseases detected by MiR test
List of diseases detected by MiR test(*For price, please inquire at a health care facility that has a contract with MiRTeL.)
●

MiR test (stand-alone)
Breast cancer
Inquire about
the MiR test Japanese only
Process from testing to results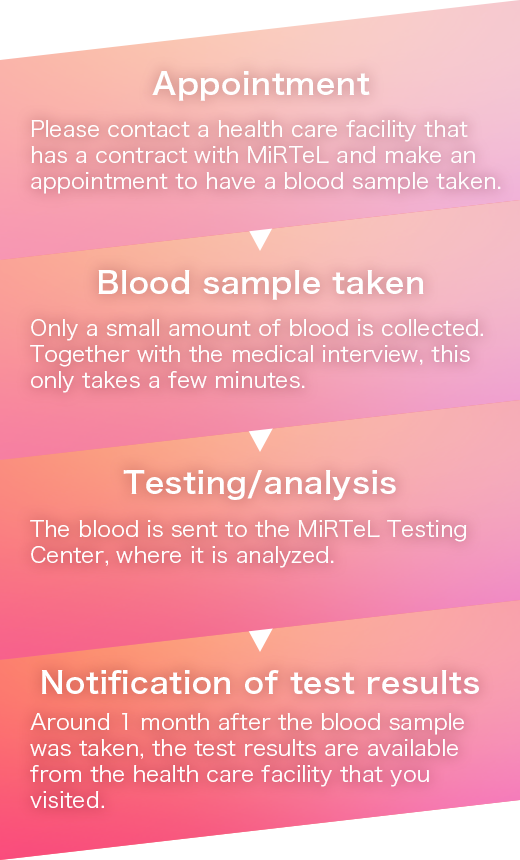 "MiR test" introduction video
FAQ regarding "MiR test"
How can I get a MiR test?

You can have a Telomere test at health care facilities that have a contract with MiRTeL.
(Please see the list of contract health care facilities: URL(Japanese only))
How much does a MiR test cost?

Please inquire at a nearby health care facility that has a contract with MiRTeL.
Can I have a MiR test immediately after a meal?

MiR test results are not affected by meals. However, it is recommended that you have the test at least 1 hour after a meal, since the blood samples from some patients may be prone to ready formation of chyle.
How long does it take to get the results?

The test results are available from the health care facility that you visited after about 1 month.
Note on the results of the MiR test
The MiR test does not provide a definitive diagnosis, since it is not intended as a direct investigation of the presence of cancer or dementia, but as an evaluation of the risk of being affected by these diseases performed through analysis of small molecule RNA such as microRNA in the blood. In particular, for cancer, a result falling in "Risk A region" does not guarantee that cancer is absent, and cancer may be absent even if the result falls in "Risk D region." Therefore, please do not make any decisions based solely on the results of the MiR test without consultation. For interpretation of the MiR test results and assessment of the need for detailed tests, please follow your doctor's instructions.